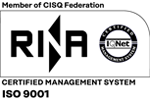 QUOTATION
REPAIRS
Repairs, Revision, Balancing, all customised
ITALIAN PROPELLERS also offers a Revision, Repair, Restoration and Rebalancing service on any type of Propeller and Material, as well as adaptation of the Propeller Pitch to optimise the performances of your propellers.

Running aground, minor stranding on rocks or other types of grounding can be repaired in no time at all.

We also offer Repairs or Modifications to Propeller Shafts, Rudders, Thru-hulls, Stuffing Boxes, Coupling Flanges and any other part of the shaft line.

We create custom shaft lines for repairing or repowering old hulls, guaranteeing customers a complete service, from the Calculation and Production of a single Propeller, through to the Calculation, design and production of the complete shaft line.
PROPELLERS
ITALIAN PROPELLERS, PROPELLERS, RUDDERS, COUPLINGS, PROPELLER SHAFTS, STERN TUBES AND BRACKETS
Italian Propellers is a company that designs and manufactures propellers, rudders, propeller shafts,
bushings and brackets, and has over 35 years of experience in the marine industry



Repairs and revisions are carried out exclusively at the headquarters of Telgate, Bergamo (Italy).