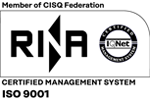 QUOTATION
COUPLINGS
ITALIAN PROPELLERS is not only propellers
Made with computer technology (CNC), they are suitable for any type of drive.
They are produced in a standard version with C45 material.

On request, we can also make them with 25-micron White Zinc-coating.


PROPELLERS
ITALIAN PROPELLERS, PROPELLERS, RUDDERS, COUPLINGS, PROPELLER SHAFTS, STERN TUBES AND BRACKETS
Italian Propellers is a company that designs and manufactures propellers, rudders, propeller shafts,
bushings and brackets, and has over 35 years of experience in the marine industry



Repairs and revisions are carried out exclusively at the headquarters of Telgate, Bergamo (Italy).