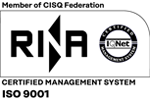 QUOTATION
SURFACE PROPELLERS
ITALIAN PROPELLERS does not forget the important field of surface propellers and adds The CMC model to its production: an advanced propeller with an extremely efficient geometry that guarantees outstanding performances.

The CMC propeller has been designed to perfectly meet the needs of each hull, thus becoming a custom-made product.

This propeller is the result of extensive studies and tests conducted on crafts with Arneson drives, obtaining better performances than original propellers at both cruising speed and top speed.
SURFACE PROPELLERS CMC
PROPELLERS
ITALIAN PROPELLERS, PROPELLERS, RUDDERS, COUPLINGS, PROPELLER SHAFTS, STERN TUBES AND BRACKETS
Italian Propellers is a company that designs and manufactures propellers, rudders, propeller shafts,
bushings and brackets, and has over 35 years of experience in the marine industry



Repairs and revisions are carried out exclusively at the headquarters of Telgate, Bergamo (Italy).