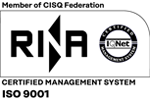 QUOTATION
NEWS
We are looking forward to seeing you at Seatec !
Dear Sir,

Join us at Seatec, International Exhibition Technology, Subcontracting and Design for Boats, Megayachts and Ships taking place in Marina di Carrara, Italy, from the 4th until the 6th of February 2015 .

Please, come visit us at stand 650 located in Pavilion C.

We are looking forward to seeing you at Seatec !
Certificati ISO 9001:2008
Italian Propellers is certified ISO 9001:2008
Certification class S
ITALIAN PROPELLERS is able to certify, upon request, their propellers in Class S, conforming to ISO 484/2, accompanied by a certificate
Surface propellers CMC
New range of ... production. Now, even propellers CMC Surface ITALIAN PROPELLERS is certified ISO 9001: 2008
PROPELLERS
ITALIAN PROPELLERS, PROPELLERS, RUDDERS, COUPLINGS, PROPELLER SHAFTS, STERN TUBES AND BRACKETS
Italian Propellers is a company that designs and manufactures propellers, rudders, propeller shafts,
bushings and brackets, and has over 35 years of experience in the marine industry



Repairs and revisions are carried out exclusively at the headquarters of Telgate, Bergamo (Italy).